Press release
New commissioners signal new approach to media and online regulation
17th January 2023
Image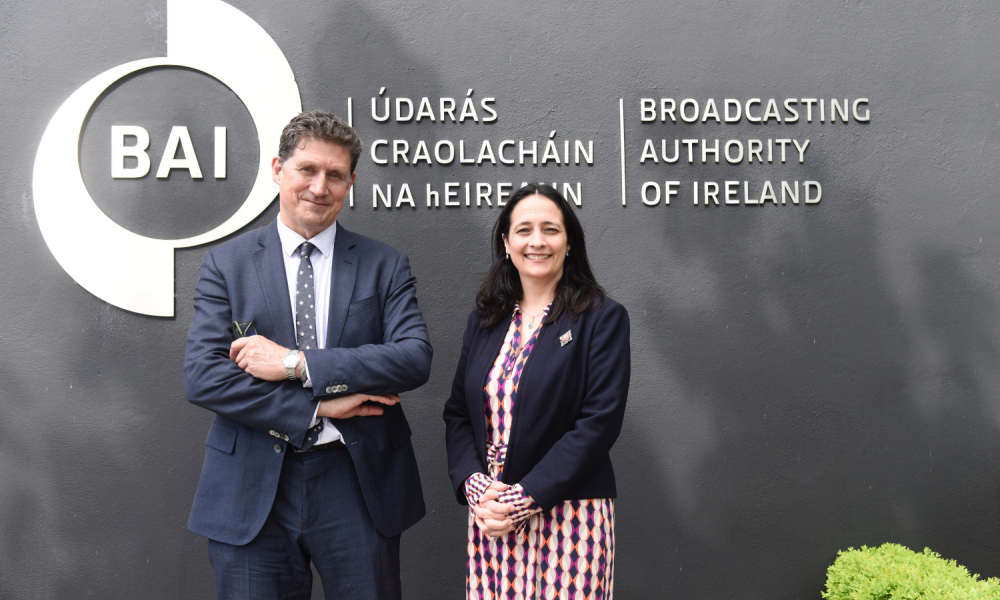 New commissioners appointed to Coimisiún na Meán today by Minister for Tourism, Culture, Arts, Gaeltacht, Sport and Media, Catherine Martin TD, will play an important role in developing safeguards for media in Ireland. This is the first step in the initiation of the powerful new regulator, which will develop the first of its kind regulation of online content and strengthen the protection of children.
Speaking today, Minister Martin said;
"Over the past decade, there has been an enormous shift in how we consume media content, not just on television or radio, but especially online. It is essential that regulation evolves to keep up with these changes to ensure we can adapt to new challenges and previously unforeseen difficulties.
"With the rise of online harmful content, Coimisiún na Meán will be central to safeguarding all of us online, and in particular our children. An accurate and supported media is a foundation of our democracy, so the commission will have a crucial role in ensuring the media sector fulfils its public duty."
As part of the Online Safety and Media Regulation Act 2022, Coimisiún na Meán is also replacing the Broadcasting Authority of Ireland as the body responsible for regulation of broadcasting and video-on-demand services. The appointees are as follows:
•             Jeremy Godfrey as Executive Chairperson;
•             Niamh Hodnett as Online Safety Commissioner;
•             Rónán Ó Domhnaill as Media Development Commissioner;
•             Celene Craig as Broadcasting Commissioner.