Press release
'We need new cultural spaces to bring our communities together' – Green Ministers hold workshop on planning issues in the Night-Time Economy
11th May 2022
Image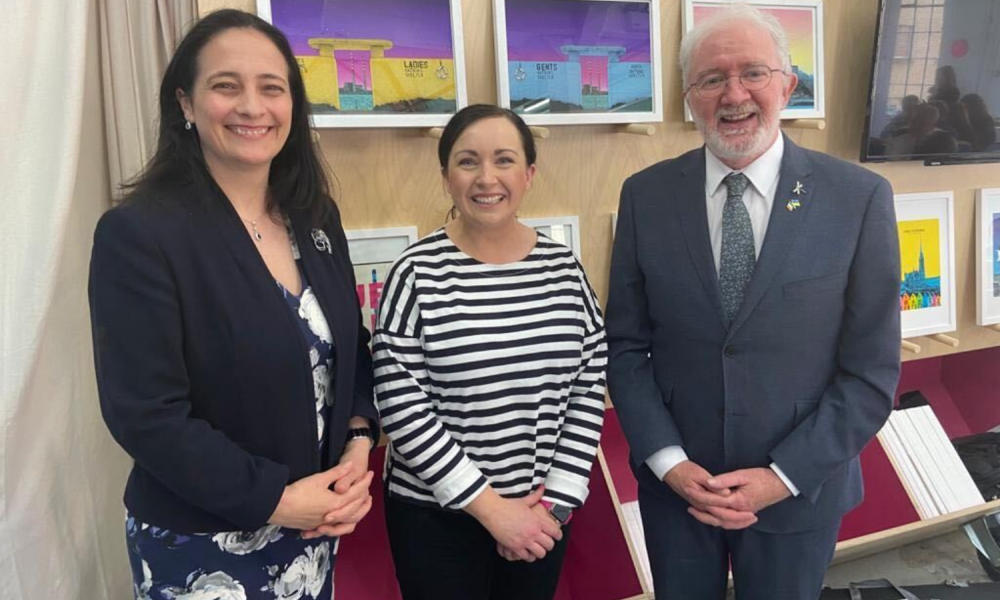 Green Party Ministers Catherine Martin and Malcolm Noonan are today (11th May) hosting a workshop on the Night-Time Economy to look at the challenges relating to planning and regulation in the industry. Central to the planning discussion is the role of the night-time economy on town centre revitalisation and the untapped potential of vacant buildings, for which the Green Party has been campaigning as part of the Town Centre First development.  
Catherine Martin TD, Minister for Tourism, Culture, Arts, Gaeltacht, Sport and Media, said;
"We need new cultural spaces to bring our communities together. Ireland's night-time sector plays a critical role in the cultural and creative life of our communities as well as our economy, however we need a planning and development system to support its growth and development. The Night-Time Economy Taskforce Report has highlighted key challenges around regulations and licencing, and we will be using the expertise of everyone at the workshop today to look at the challenges and potential solutions."
Groups invited to the workshop include Give Us The Night, An Garda Síochána, Local Authorities, Fáilte Ireland, the Arts Council, representatives from the retail sector and other representative groups. Speakers include Jo Cox Browne, founding Director of Night-Time Economy Solutions Ltd, and Julie McLaughlin, co-founder of Jando Design.
Minister of State for Heritage and Electoral Reform, Malcom Noonan TD said;
"There are vacant buildings left idle across our towns and villages that could see a new life as a public and cultural space. The Town Centre First policy encourages the development of these spaces to support the economic and cultural life of local communities. We need systems in place to ensure the Night-Time Economy is properly supported and regulated so that it meets the needs of people working in those sectors. This workshop is a fantastic opportunity to hear people's experiences and suggestions on how we can develop best practises around revitalising these spaces."