Press release
20% reduction across all public transport fares could save commuters thousands of euro
27th September 2022
Image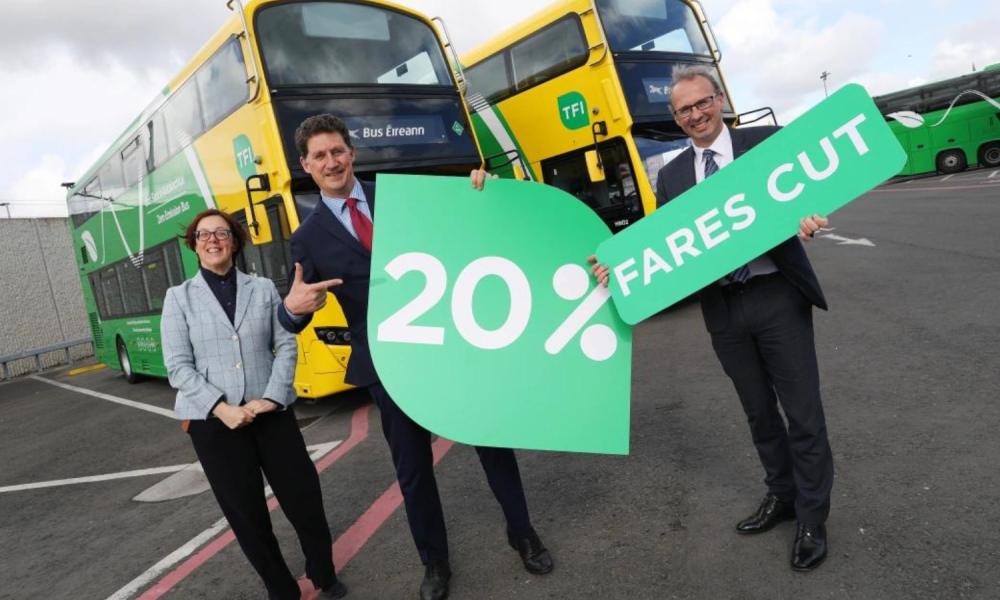 The Green Party has secured a continuation of the 20% fare reductions on public transport in today's (27th September) budget. This was first introduced as part of the government's cost of living supports in May of this year and represents the first cuts to public transport since 1947.
Green Party Spokesperson for Transport, Brian Leddin TD said;        
"The Green Party fought hard to secure the 20% reduction in public transport as part of the response to the rising cost of living earlier this year and introduced in May. As we face into a difficult winter, today's budget announcement that these reductions will be extended into next year will mean more money in people's pockets for those who use public transport. This has particular impact for those commuting on a daily basis with potential savings of hundreds, and in some cases, thousands of euro in the course of a year. This is in addition to the permanent reduction of 50% on travel fares for young adults 19-23 years of age introduced by Minister Roderic O'Gorman in last year's budget.
"This is part of a range of measures that the party is working on in Government, including ongoing improvements in frequency and spread of the public transport network, so that more people can benefit from leaving their car at home."
Senator Roisin Garvey, Spokesperson for Rural Development added;
"The Green Party is making it easier and cheaper for people to use public transport. Lack of investment by previous governments has resulted in overdependence on the car in Ireland. There is no doubt that we have a lot more to do to improve frequency and accessibility of services, particularly in rural areas, but the Green Party in government is working hard on improvements to local links and regional services. If more people choose public transport, we will have better, more liveable towns and cities, with better air quality and safer streets for families and children to walk, cycle and play."
Permanent cuts of 50% on travel for young adults 19-23 were also introduced in last year's budget and with today's measures for all public transport users, it means that costs for young adults will continue to be 60% cheaper for the next year. The move is part of the Green Party's commitment to reducing the pressures of the rising cost of living and increasing opportunities and mobility for young people.