Press release
Buildings Deal Approved by European Parliament Energy Committee
9th February 2023
Image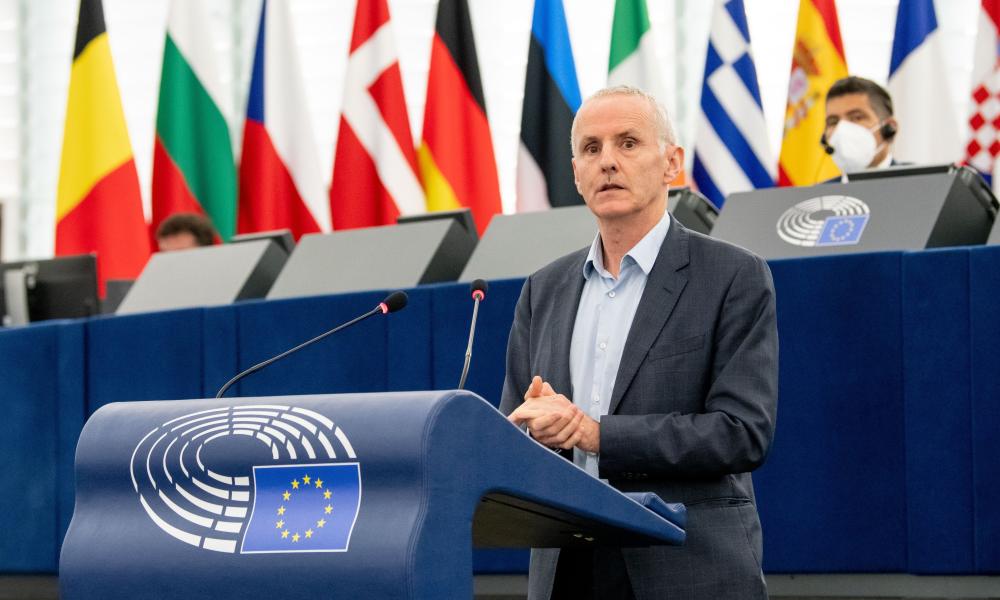 A deal has been approved on the Energy Performance of Buildings Directive (EPBD) by the European Parliament's Committee on Industry, Research and Energy. A strong majority of Parliament's political groups voted in favour of the deal, including EPP, Renew Europe, S&D, the Greens/EFA, and The Left. The agreement approved today (February 9) was reached on January 30, in talks chaired by lead negotiator and Greens/EFA MEP Ciarán Cuffe. All 705 MEPs will have the opportunity to vote on this deal during the March plenary session in Strasbourg.
MEP Cuffe welcomed today's result, saying;
"The presence of Ukrainian President Zelenskyy in Parliament today reminds us that we must keep reducing our dependence on Russian energy imports, and tackling high gas consumption by Europe's buildings will have a big impact. Soaring energy prices have put the focus on energy efficiency and saving measures, and improving the performance of Europe's buildings will continuously reduce energy bills and energy import dependency. We want the EPBD to reduce energy poverty, bring down emissions, and provide better indoor environments for people's health. This is also a growth strategy for Europe that will deliver hundreds of thousands of good quality, local jobs while improving the well-being of millions of people living in Europe.
"The Parliament deal is good for people and the planet. For the first time, we have introduced mandatory Minimum Energy Performance Standards that must be reached by the buildings that waste the most energy. This is a fair approach because it is often the poorest people who live in these buildings, who are most impacted by high energy bills. When we target these buildings, we want to make sure that these people are protected from evictions or high costs - so that is why we have proposed social protections against this in our position. We are determined to protect these achievements as we look towards the March vote in Strasbourg."
The Energy Performance of Buildings Directive recast charts a course for the EU to achieve a climate neutral building stock by 2050. It is part of the EU's 'Fit for 55' climate package. Buildings are responsible for approximately 40% of Europe's energy consumption and 36% of its CO2 emissions. Under the EPBD, each Member State will establish a national building renovation plan to ensure the renovation of the national stock into a highly energy efficient and decarbonised building stock by 2050. The March vote in Strasbourg will decide the Parliament's mandate for negotiations with the EU countries in the Council.