Blog
Cut public transport fares by 20% for adults and 50% for young people
17th April 2023
Image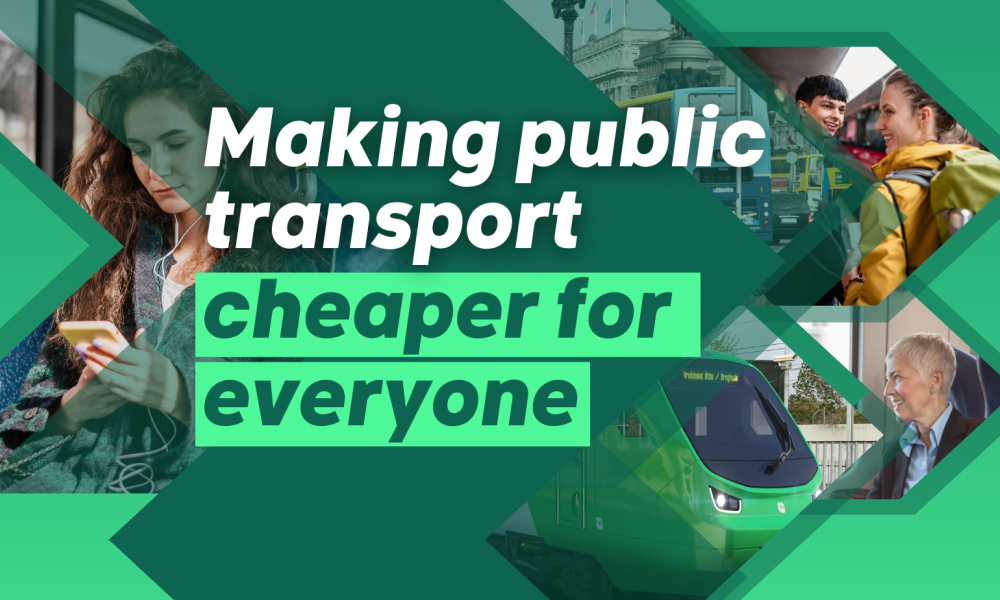 The Green Party used its influence in government to make public transport more affordable for everyone and secured the first cut in fares since 1947. This was important for making public transport a viable option for many and reducing the pressure of rising prices. This encouraged more people to use public transport and helped ridership levels to not only recover from Covid, but in fact exceed pre-Covid levels.
CSO figures show that since the fare cuts, there has been a significant rise in journeys on public transport and a decline in car usage. At the start of 2023, bus passenger journeys are 10% higher compared to pre-pandemic levels in 2019, with the largest rise occurring outside of Dublin. Figures also show that the number of car journeys in Dublin is 4% lower than it was pre-pandemic.
There has also been a significant expansion of services in rural areas, including villages where public transport is now viable for the first time. This means that more than 70% of people living outside of cities will have access to a public transport service that provides at least three return trips each weekday to a nearby town.
Increasing supports for public transport helps us reduce our greenhouse gas emissions and cut down the congestion faced by commuters in towns and cities across the country. With more people using public transport, we will have better, more liveable towns and cities, with better air quality and safer streets for families and children to walk, cycle and play.