Press release
"For far too long, walking and cycling have been the poor relations in transport policy."
22nd September 2022
Image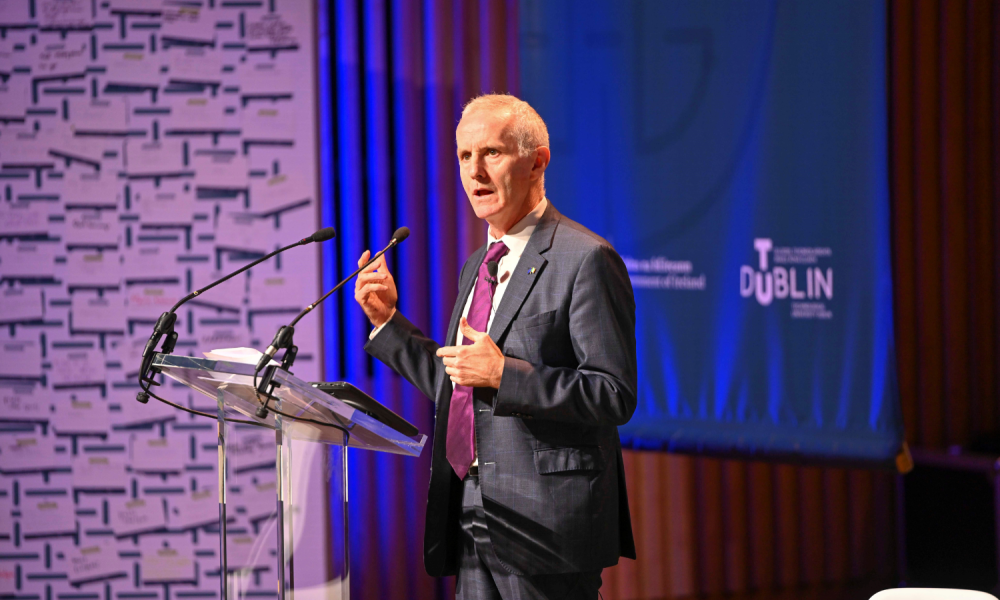 Green Party Minister Eamon Ryan and MEP Ciarán Cuffe today (September 21st) attended the third day of the Walk Ireland Conference hosted by the Walk 21 Network, Technological University Dublin and the government of Ireland.
Minister for Transport, Eamon Ryan TD, stated;
"It is European Mobility Week, which seeks to raise awareness on sustainable urban mobility campaigns across the EU. We must use the best practice set by other European countries as a guide for how we navigate accessibility in our country, which the Green Party in government have been driving.
"2021 saw the greatest level of expenditure on walking and cycling in the history of the State. The amount spent in 2021 was €184 million – that's €30m more than that spent across the five years from 2013 to 2017 together, which shows the dedication of this government to encouraging access to safe active travel modes.
"Over the summer, I have contacted the CEOs of all Local Authorities to ask them to identify standout or 'Pathfinder Projects' – which are walking and cycling projects that can be delivered over the course of the next two and a half years. We have now received the vast majority of those ideas and we are already going through them to identify the projects that can have the greatest positive impact for people throughout the country."
Funding for walking and cycling has increased substantially since the Green Party entered government, going from €45 million in 2019 to €289 million in 2022.
Ciarán Cuffe, MEP for Dublin and member of the European Parliament Transport Committee, said;
"For far too long, walking and cycling have been the poor relations in transport policy. However, active travel is key to tackling climate change and I'm working on the parliament's transport committee to provide the policy direction and funding needed for more active travel, including walking.
"While the benefits of both walking and cycling and good infrastructure to facilitate these may not seem immediately obvious to many, they can be transformative for so many aspects of our lives. Poor walking infrastructure is indicative of many problems in our society: narrow paths hinder people with reduced mobility from getting around; and car-centric urban design increases emissions, pollution and worsens road safety – it puts cars above people and liveable cities.
"Thankfully there is another way, and we can find proof of this in places across Europe and the wider world. This European Mobility Week, I hope we can draw inspiration from innovative approaches to urban planning and design that put people first, and promote a movement that transforms the way we live today for the better."
Walk 21 Ireland aims to ensure that walking is measured, valued and appropriately provided for so that everyone in the country can choose to walk in a safe and enjoyable manner.