Press release
Green MEPs: European Parliament passes 'imperfect' Resolution on Gaza
19th October 2023
Image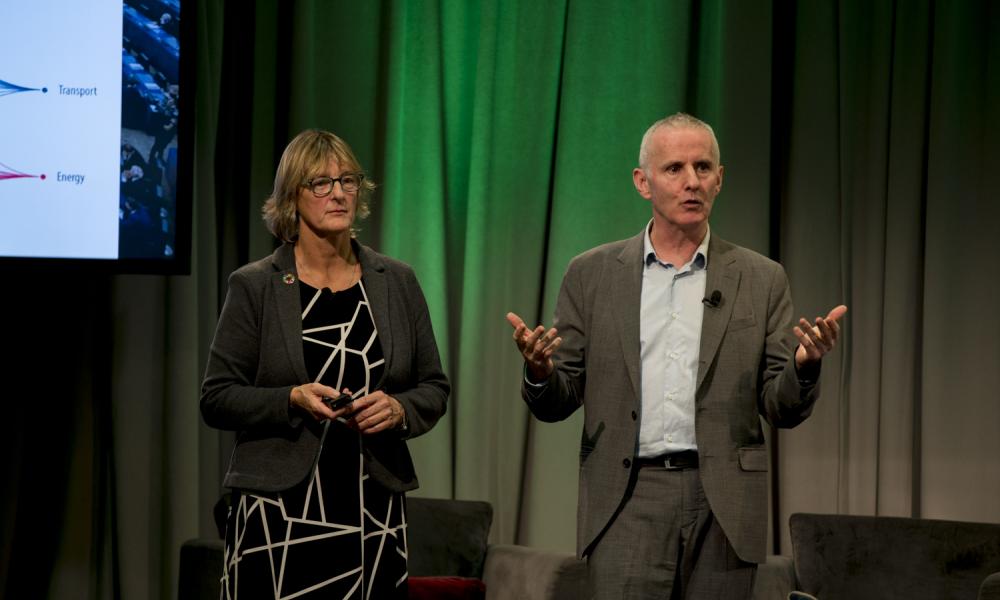 Following lengthy negotiations and debates, the European Parliament passed a Resolution today in reaction to the recent violence in Israel and Palestine. The Resolution warns of the intensified cycle of violence between Hamas and Israel and calls for an immediate de-escalation of the conflict in full respect of international humanitarian law. 
The Resolution was tabled on the Parliament agenda initially to strongly criticise the Hamas attacks that killed over 600 Israeli citizens and express solidarity with the Israeli state. However, following days of Israeli bombing of civilian areas in Gaza, the Greens group in the Parliament successfully made changes to the Resolution to include support for Palestinian victims and urge a humanitarian approach to the conflict. In the final vote, MEPs rejected a call for a humanitarian ceasefire but a majority supported a last-minute amendment in favour of a humanitarian 'pause'.
MEP Grace O'Sullivan, who is the only Irish full member of the Parliament Delegation for relations with Palestine, said today:
"The Resolution today is an imperfect compromise. However, as the bombing and bloodshed continues in Gaza, it is important to send a signal of unity and solidarity to the victims of the violence. EU leaders' so far have proven one-sided and have not reflected the EU's values of peacebuilding and justice in their approach to the conflict. UN Secretary General Antonio Guterres has called for a humanitarian ceasefire and we should be calling loudly for that and fully instrumentalising the EU's influence on Israel as the horrendous siege of Gaza continues." 
MEP Ciarán Cuffe said:
"The Parliament has today agreed a more balanced approach than what we have seen from EU leaders so far. However, its failure to call for a humanitarian ceasefire in Gaza is shocking. This Union was founded on a promise of peace over sixty years ago. EU leaders like President von der Leyen must play a greater role in peace-building, and call for a humanitarian ceasefire and for humanitarian corridors so aid can be delivered. Our priority has to be ending the suffering of innocent civilians, and calling for a humanitarian pause does not go far enough. There is a serious risk that this violence spreads to other countries in the region. De-escalation can prevent a humanitarian catastrophe and save thousands of lives."
The Resolution comes after MEPs criticised President Ursula von der Leyen's handling of the situation and the lack of coherence in the EU's response to the attacks and to the bombing of Gaza.