Press release
Green party calls for abolition of public water charges to enable access for all to free water drinking points
26th April 2023
Image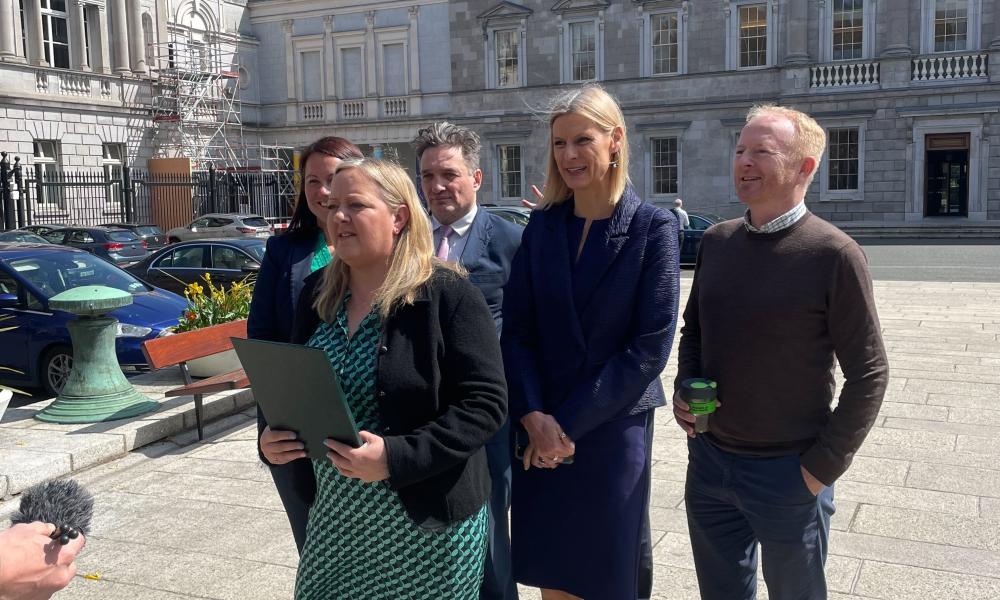 Today (April 26th), the Green Party is proposing a Private Members Bill in the Seanad to make it cheaper and easier to install public water refill stations, which are a crucial tool to help us reduce plastic waste. According to the EPA, 81% of people in Ireland own refillable water bottles but 80% don't know where they can access free public water to refill them.
It is estimated that over 3 million plastic bottles are purchased in Ireland every day but less than a third of these bottles are recycled. Public refill stations that provide free drinking water not only save people money, but they also allow people to reuse bottles instead of buying a new one each time.
There is a cost of €2,272 to connect each refill station to the network, which is a significant barrier for towns and villages to install water stations. To support more local authorities and community groups to make water freely available to the public, the Green Party is calling on Uisce Éireann to waive this connection charge.
Senator Roisin Garvey, Leader of the Green Party in the Seanad, explained why this proposal is so important;
"It is time we abolished a charge of almost €2,300 connection charge for public water refill stations. We need to enable people to access drinking water publicly to reduce the waste of money on buying bottled water and reduce the staggering figure of 3 million plastic bottles being used daily in Ireland."
Ireland is the highest producer of plastic packaging per capita in the European Union, producing 65kg of plastic waste per person each year, which is double the EU average. Plastic bottles are one of the most common forms of litter disfiguring our towns, villages and beaches, and even more waste lies unseen in our ocean. Microplastics have been documented in over 90 per cent of Ireland's protected marine environments.
Senator Garvey continued;
'It took me two years to get one in Ennistymon and the first hurdle was coming up with the sum of €2,300 just for the connection. If we ever want people to be able to refill water bottles and reduce waste, we have to abolish this charge. We need water refill stations in every town and village and sports facility and along walking routes in Ireland. It seems an unnecessary burden for one arm of the state to charge another in the same department this prohibitive fee."
This proposal is one of several actions the Government is taking to reduce litter and plastic waste such as the ban on some common single use plastic items and plans to introduce a deposit and return scheme for plastic bottles and cans.