Press release
Green Party calls for roll out of free access to contraception
15th December 2020
Image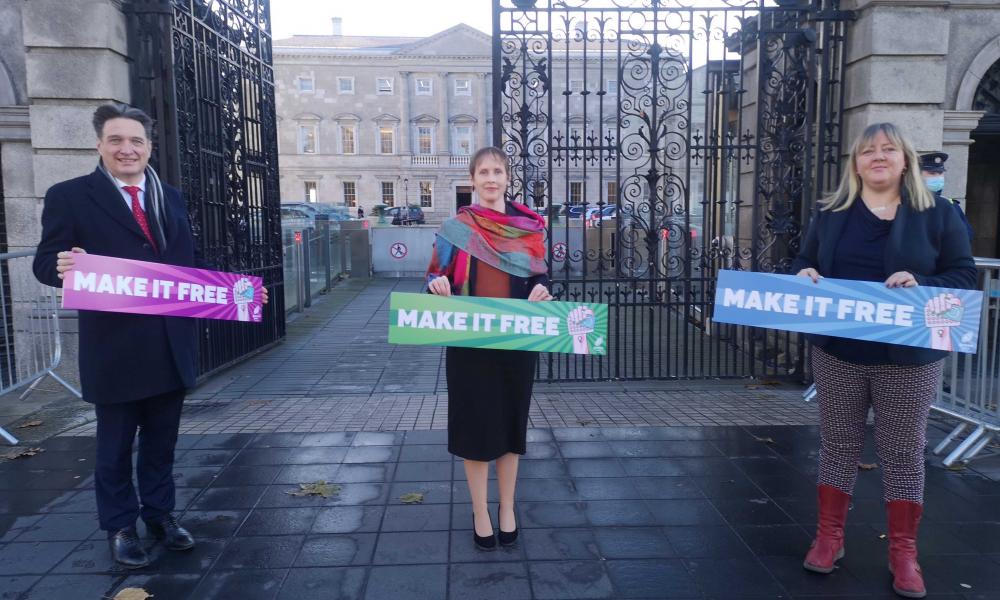 The Green Party has called for the Government to implement the Programme for Government commitment to roll out free access to contraception to women and girls aged 17 to 25 as a matter of priority, and to set out a timeline for the development of a scheme for universal free contraception in the lifetime of this government, in consultation with stakeholders.
Launching the motion outside Leinster house, Senator Pauline O'Reilly said:
"We're delighted today to be launching our motion in the Seanad for access to free contraceptives. A huge leap forward was taken by the State when we repealed the Eighth Amendment and access to abortion care is absolutely critical. But it's not the only type of reproductive care there is, and given the history of this state, now is the time to prioritise women's health care."
Also speaking at the launch, Senator Rosin Garvey said:
"It's a very timely motion. It is 2020; we are no longer in the dark ages. Before Repeal the Eighth, we had 30 people going across the water every day to seek abortions. Prevention is always better than cure, so we want to make it accessible. We want contraception to be accessible and for people to have an easy choice, but it's about equality of access too.
"It shouldn't be easier for somebody living in the city to access contraception compared to somebody in rural Ireland, and the IFPA are agreed that there are access issues depending on location. If you live in a rural area, there might be no chemist nearby, or you might not want to go to your local chemist or your local GP because they know you and because there's unfortunately still shame around that. And it's a socio-economic issue too. Unfortunately as a nation, we're not always empowered to ask for contraception when we need it, and that's why it needs to be free."
Senator Vincent P. Martin welcomed the motion, and the cross-party support that has been shown:
"The Green Party has a very proud tradition of standing up and advocating for women's rights, and women's rights are to the fore in the Seanad and the Dáil. This is a cross-party political issue, but it's very important that men are not behind the door on this either. We need to be front and centre supporting this basic right."