Press release
Green Party celebrates World Wildlife Day with mural honouring Ireland's native species
3rd March 2021
Image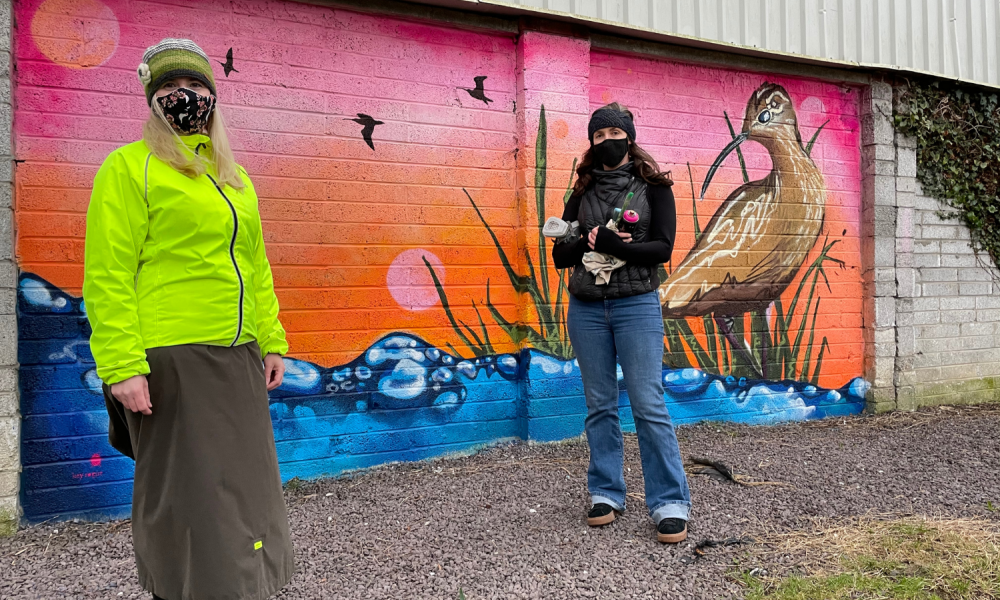 The Green Party is celebrating World Wildlife Day with a new mural of the iconic curlew, and have released a video showing the creation of this beautiful new artwork.
World Wildlife Day, March 3rd, celebrates and raises awareness of the world's wild animals and plants, loss of habitat and the threat of extinction, a threat also being faced at home. In Ireland, the curlew is among our native species under critical threat of extinction, with a 97% decline of breeding Curlew seen since the 1980s. By raising awareness of what is happening in our natural environment and taking the right actions, these trends can be reversed.
In honour of Ireland's at-risk wildlife, the Green Party commissioned Kerry artist, Ciara McKenna, to paint a mural on the Tralee – Fenit Greenway in County Kerry depicting a curlew in its natural habitat.
Minister of State for Heritage, Malcolm Noonan TD, commented on Ireland's connection to nature and on the conservation work underway:
"This beautiful mural is a wonderful way of reminding communities of our connection to nature and inspiring us to make space for it in our lives. The curlew is an excellent choice to mark World Wildlife Day – a much loved bird with a distinctive cry that is threatened with extinction in Ireland. My Department's Curlew Conservation Programme has been running since 2017 to tackle its decline by working collaboratively with farmers and communities to enhance the habitat and temporarily fence nests off from predators, among other actions.
"The good news is that the hard work is paying off – we're seeing early signs that this vital collaboration is already benefitting its conservation. An additional funding contribution from Minister Hackett's Department boosted the number of contractors this year – now we have more fieldworkers on the ground earlier in the breeding season, delivering locally led approaches for curlew conservation and helping them to successfully rear their chicks. I can't think of a better way to mark World Wildlife Day than by celebrating this iconic bird. Well done and thank you to all involved."
Artist Ciara McKenna spoke about the inspiration for her work and seeing Ireland's wildlife come under threat:
"I remember when I was a kid, seabirds used to take refuge from storms in a field behind my parents' house, you don't see that so much anymore. You don't have to look to Africa, Asia, South America or any other places to note the depletion of wildlife in our times. Birds and animals on our doorstep are at the verge of extinction. This piece shows the curlew. It is taking refuge in an urban landscape to weather out the storm it faces, which is extinction."
Representative for the Green Party in Kerry, Anne-Marie Fuller, welcomed the mural in her area as a way of highlighting the wildlife all around us:
"The mural highlights that we are connected to wildlife. It is on our doorstep, in our gardens, in our parks, on the verges of walkways, cycleways and roads. And it is often on the verges where different habitats meet, that biodiversity flourishes. For example, our hedgerows can be seen as the equivalent of the Amazon forest for wildlife here in Ireland. It is vital that we look after all habitats and ensure that there are wildlife corridors to connect them so that we sustain all life here in Ireland."