Press release
Greens deliver scheme to support residents of defective apartments
18th January 2023
Image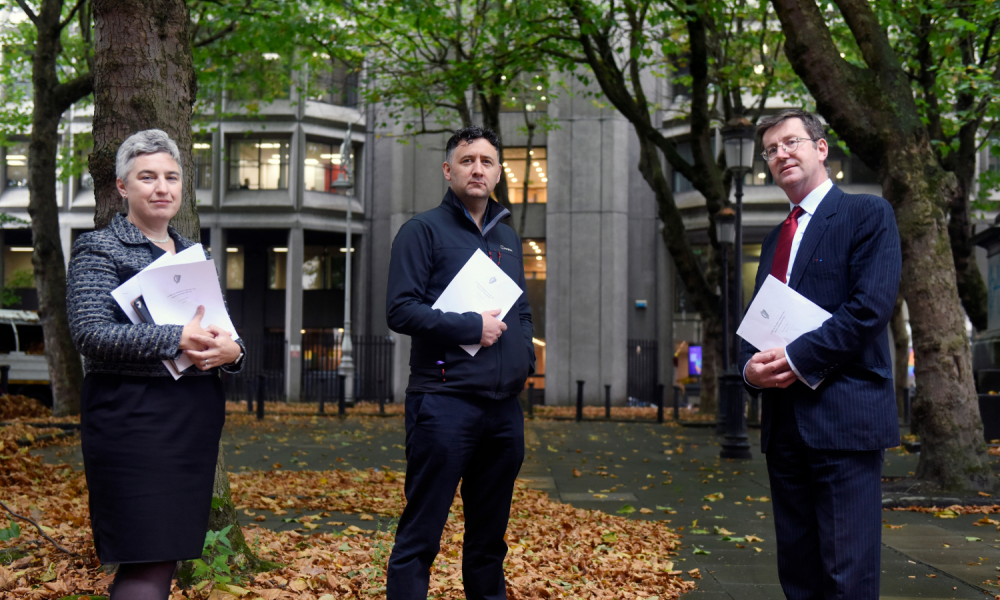 Residents in defective apartments will receive much needed support after Cabinet issued approval to draft legislation for a remediation scheme to address the problem. For many years, the Green Party has worked to prioritise the safety and welfare of people living in apartments that are not up to standard. The scheme will cover apartments and duplexes constructed between 1991 and 2013 which suffer from fire safety, structural safety and water damage defects.
Minister Catherine Martin, who campaigned on this issue, praised the decision;
"I welcome the commitment by the Minister for Housing to deliver a funding scheme for remediation works for defective apartments. The Green Party secured a commitment in the Programme for Government that this issue would be addressed. This week's announcement is the culmination of that work.
"A lot of apartment defects which pose risks relating to fire safety, water ingress and other structural problems affect common areas in apartment buildings such as corridors and stairways. Recognising that, the Government has this week announced that Owners' Management Companies would be fully funded by the exchequer to cover the cost of remediating these defects. This will be a source of huge relief to tens of thousands of homeowners in affected properties."
The Programme for Government contained a commitment to explore the issue of housing defects and an investigation by a working group estimated that between 50% and 80% of apartments constructed between 1991 and 2013 may be affected by fire safety, structural safety or water damage defects. This means between 62,500 and 100,000 apartments could contain serious defects. The average cost of repair is approximately €25,000 per unit, which means the scheme could potentially cost the Exchequer between €1.5 billion and €2.5 billion.
Green Party Spokesperson on Housing, Francis Noel Duffy TD, said;
"The Green Party is delighted to welcome the approval for legislation to create a remediation scheme for thousands of homeowners and renters who have been living in unsafe, uninhabitable conditions and have been faced with extortionate bills through no fault of their own.
"The Government's announcement today echoes the concerns and issues the Green Party has been raising for years. The Defective Dwellings Bill which I published in 2021, aims to protect homeowners via a robust framework for legal remedies if defects are identified. I intend to pursue the enactment of this Bill to protect people and their homes.
"We also support the Government's commitment to providing financial support to owner occupiers who have already funded remediation works out of their own pocket and welcome the reassurance that those currently carrying out works should continue to do so. I look forward to working through the detail of this process going forward."