Press release
Greens double local biodiversity funding
25th January 2023
Image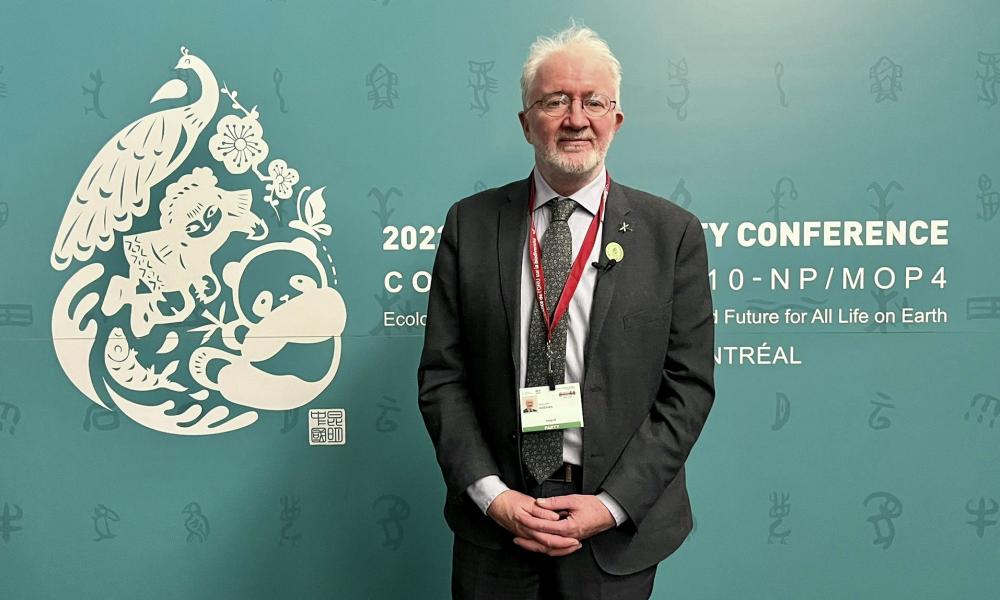 The Green Party has doubled funding for the Local Biodiversity Action Fund, bringing it to €3 million for 2023, Minister of State for Heritage and Electoral Reform Malcolm Noonan TD, has announced today (January 25).
The Local Biodiversity Action Fund offers funding to assist local authorities in the implementation of the National Biodiversity Action Plan, enabling them to identify and develop projects that address biodiversity loss in their localities.
Commenting on the announcement, Minister Noonan said:
"Our local authorities, in both urban and rural areas, have a critical role to play in addressing the biodiversity crisis. The Local Biodiversity Action Fund has enabled local authorities across the country to carry out important, impactful projects that help us achieve the actions and ambitions we've set out in Ireland's National Biodiversity Action Plan.
"Whether it's working together with communities on biodiversity initiatives, collecting essential data, or helping to create new habitats or restore existing ones, supporting a locally-led response to the enormous challenge we face in halting and reversing nature loss is vitally important.
"We're seeing more and more people get behind this challenge, and doubling the funding available to the Local Biodiversity Action Fund is an important signal from my Department that we recognise and support this work."
Operated by the National Parks and Wildlife Service of the Department of Housing, Local Government and Heritage, the scheme has proven hugely popular, with 109 projects funded in 2022, including in the areas of habitat restoration, surveys and data collection, biodiversity awareness, and tackling invasive species. The 2023 scheme is now open for applications.
Reacting to the announcement today, Lord Mayor of Dublin Cllr. Caroline Conroy said:
"Every place and every community has a role to play in tackling the biodiversity crisis, one of the biggest challenges of our time. I've made biodiversity one of the cornerstone themes of my year as Lord Mayor because I want to highlight the opportunity we have to work together to achieve the goals in Ireland's National Biodiversity Action Plan.
"From my own background in community work, I've seen first-hand the value of biodiversity initiatives, in uniting the community around a common cause, educating people about the biodiversity crisis, and building people's pride in their own communities. The doubling of the Local Biodiversity Action Fund to €3 million will empower local authorities to support community-led projects and make their work on biodiversity even more impactful. The benefits of this investment will be shared by us all."