Press release
Greens highlight importance of progressive values amidst climate change and darkening international situation
22nd October 2023
Image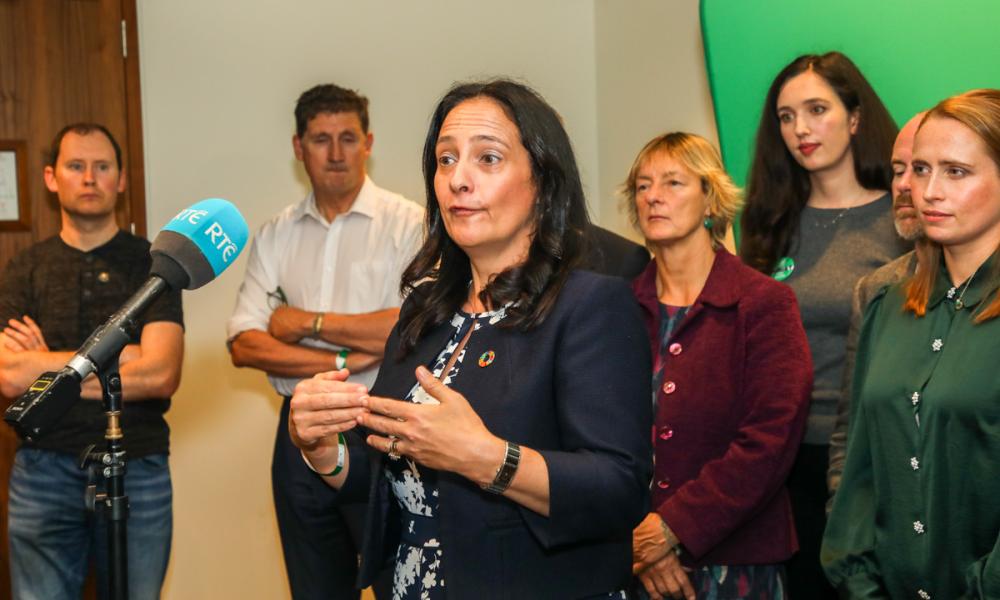 Hundreds of Green Party members gathered in Cork city on Saturday to celebrate the party's achievements while in office and prepare for local and European elections in June. They also discussed environmental issues, Palestine and the role of the arts in climate action.
Party members voted on policy motions and elected fellow members to many important positions within the party. As a grass roots party, elections are an important aspect of the party's annual convention.
Last year's convention in Athlone was told that the party is targeting 100 seats in next year's local elections or more than double the number of siting councillors. This year's convention heard that more than 100 candidates have already been selected to run in June. Minister Roderic O'Gorman was unveiled as the party's director of local elections while Minister Ossian Smyth has previously been announced as the party's director of European elections.
Other sessions during Saturday's conference included a discussion on the circular economy, housing and the European elections.
The Green Party's annual convention was told that the party is determined to play a role in the next government to complete a speedy and fair transition to renewable energy and ensure that nature and the environment are protected.
The party is now seeking a historic second term in office to complete the transition to renewable energy and secure the measures which are already in train. The first term in government has been successful with the Greens becoming the most effective junior coalition partner in Irish history but another five years is needed to secure climate measures and save the environment.
Green values have never been more important than they are today as the world faces the twin dangers of geo-political upheaval and climate change, Party leader Eamon Ryan told members in a televised address in Cork's historic City Hall on Saturday evening.
Deputy Party leader Catherine Martin, who also gave a televised address, spoke of the Green Party's successes in government and the importance of a free and strong media for democracy.