Press release
Historic milestone reached in fight to protect biodiversity
19th December 2022
Image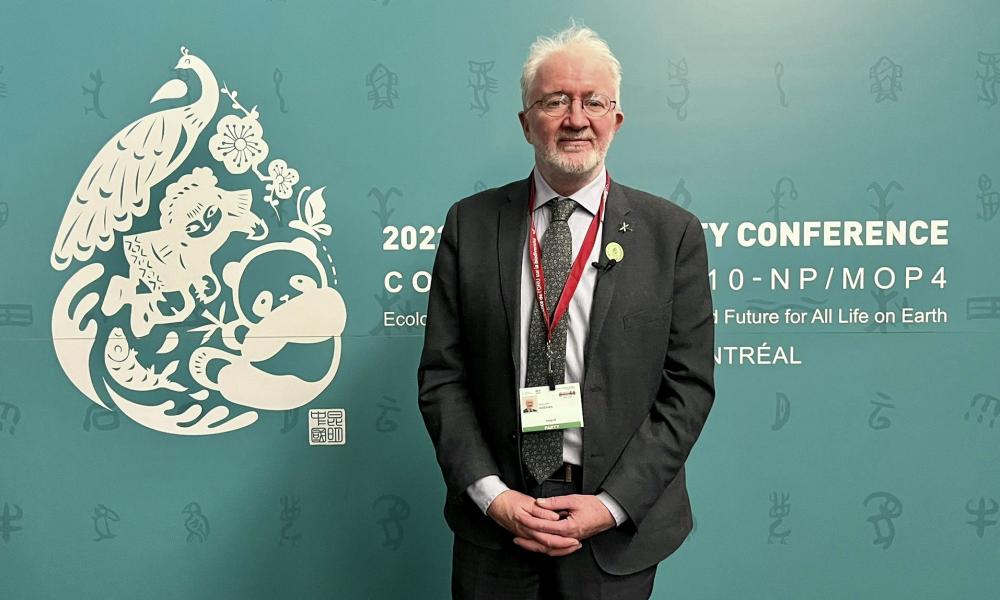 World leaders have agreed a historic deal to protect vital biodiversity at COP15 in Montreal, where Minister Malcolm Noonan delivered an impassioned speech calling on the world to take decisive action. The agreement reached at the UN conference in Montreal includes a commitment to protect one-third of the planet for nature by 2030, including vital ecosystems such as rainforests and wetlands.
In response to the agreement, Malcolm Noonan TD said:
"The world has adopted a new set of goals for nature that will guide our efforts over the rest of this decade, and beyond. This is a major achievement and one that I welcome wholeheartedly. The Irish delegation worked extremely hard with its partners across the EU to help deliver this historic outcome, but we all know that the real work begins now.
"Implementation is where ambition meets impact – on the ground, in the rivers, in the air and across the oceans – and that's where my focus remains.
"The Government has much work to do over the coming year. We will be finalising a new National Biodiversity Action Plan, publishing a new River Basin Management Plan and bringing new legislation on Marine Protected Areas through the Oireachtas. In all this, we will need to reflect the recommendations of the Citizens' Assembly on Biodiversity Loss and the parallel Children and Young People's Assembly, as well as the Global Biodiversity Framework that was agreed today at COP15. We'll also be progressing negotiations on the EU's proposed Nature Restoration Law, which will be transformative for Ireland.
"As I said in my speech to the High Level Segment of COP15, 'Nature is in peril, the complex web of life on which we all depend, the product of 3.6 billion years of evolution, is deteriorating before our very eyes, and we do not have another decade.' I'll be doing everything I can to set Ireland on the right path to lead on biodiversity action."
The global deal on biodiversity was agreed to combat the stark fact that biodiversity is deteriorating worldwide at rates unprecedented in human history. This framework is an ambitious plan to implement serious action including halting species extinction, sustainable use of biodiversity, ensuring the benefits from natural resources are shared equally and the rights of indigenous peoples are respected.
The agreement will be implemented by biodiversity strategies and action plans at the national level and national reports will review its development. Progress will be tracked by a monitoring framework to ensure the strategy remains on target.