Press release
Irish Green MEPs welcome EU proposals to tackle energy crisis
14th September 2022
Image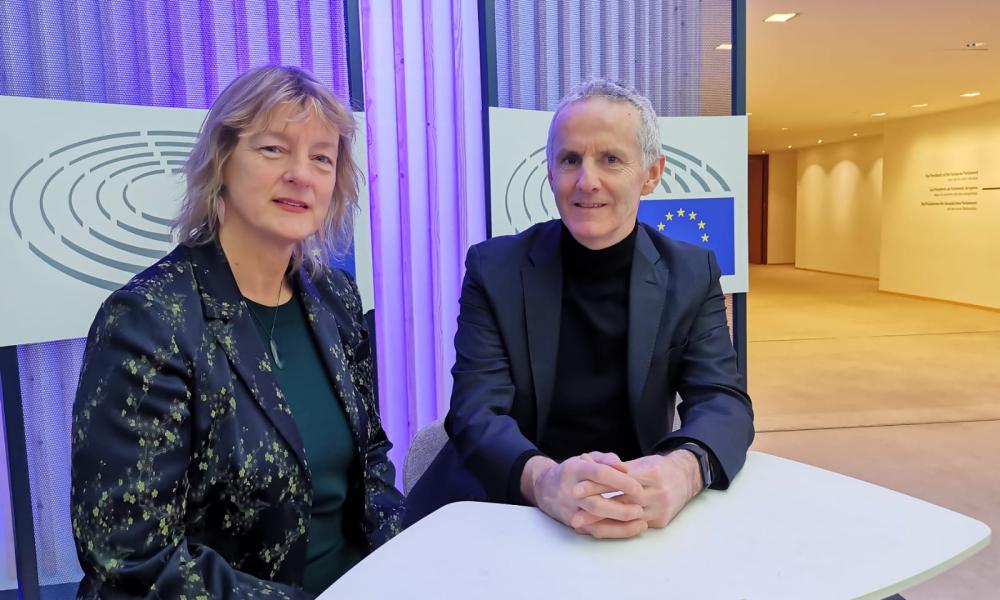 Irish Green MEPs Ciarán Cuffe and Grace O'Sullivan have welcomed today's announcement of several EU measures to tackle the energy crisis. The measures were outlined by European Commission President Ursula von der Leyen during her annual "State of the European Union" address. 
Speaking from the European Parliament in Strasbourg today, von der Leyen called for a robust EU response to the energy crisis that includes a cap on the revenues of low-carbon power production companies; a crisis contribution from fossil fuel companies; and comprehensive reform of the electricity market.
The revenue generated from this energy package will be redistributed directly to households and businesses facing high energy bills. A general gas price cap was not included among the measures. In parallel with these announcements, she further praised Ukrainians' defence of their country in the face of invasion and announced €100m towards reopening schools in Ukraine. 
In response, Ciaran Cuffe, MEP for Dublin, said;
"Today's energy proposals are welcome news for households and businesses struggling with high energy bills. Now, we must be absolutely sure that those revenues make it back to these consumers without delay. Moving forward, we need a paradigm shift in how we approach energy in Europe, as European Commission President von der Leyen proposed today. I believe that plans announced with the Dublin Declaration this week for new offshore wind energy investment marks a milestone on that journey for Ireland.
"The European Green Deal can and must protect our children's future. President von der Leyen's proposal today to enshrine solidarity between generations in law can ensure that the rights of our children to live on a safe and healthy planet are recognised and respected."
Grace O'Sullivan, MEP for Ireland South said;
"This year's State of the Union is more relevant than ever for Irish families, in a year marked by conflict, energy crisis and a need for quick action. Member States working as a Union is the best way to achieve real positive outcomes for households. Many energy companies have not seen their production costs rise, but they seem happy to raise the prices they charge customers nonetheless. The recent announcement aims to end that.
"I was glad to see the Green Deal at the centre of von der Leyen's speech. Ultimately, the energy crisis is caused by our dependence on the fossil fuels of dictatorships. I welcome the announcement of a European Hydrogen Bank to drive the transition, but the devil will be in the details to curb the influence of fossil gas companies to ensure hydrogen is actually green."