Press release
'The journey ahead will profoundly shift how we live our lives, how we travel and how we work': Report identifies climate issues as Ireland's greatest barrier to quality of life
2nd June 2022
Image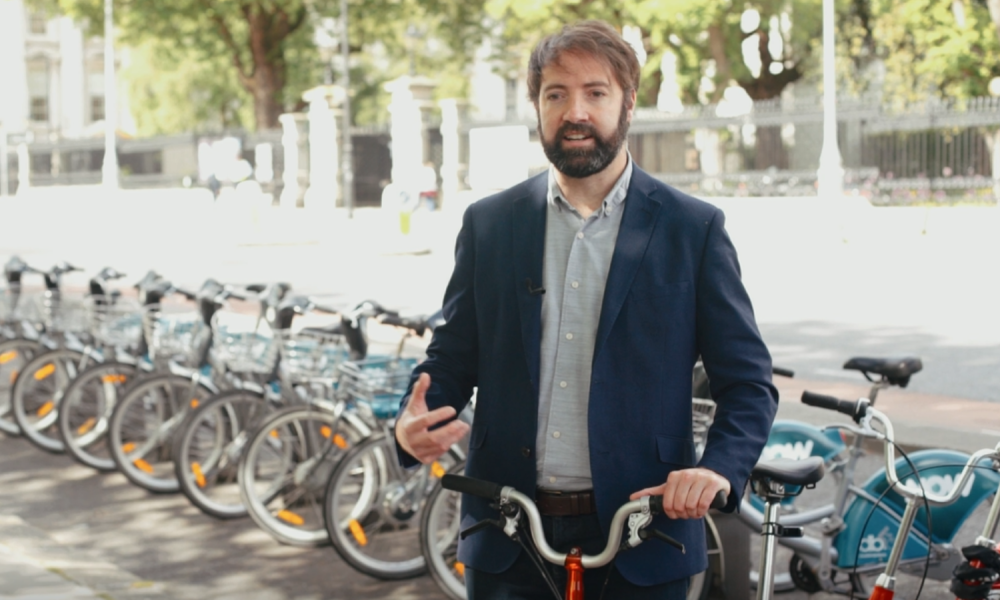 The Second Report on Ireland's Well-being Framework has been approved by cabinet and was today (2nd June) published along with the well-being dashboard, outlining Ireland's progress across 35 indicators. The introduction of the Well-being Framework is a Programme for Government commitment secured by the Green Party. It seeks to look beyond using economic measures alone to gauge progress as a country by encompassing broader markers of living standards and sustainability.
While there are largely positive indications of well-being and quality of life in Ireland, the report reveals that environment, climate and biodiversity are the areas of most significant and persistent concern in terms of quality of life and sustainability for future generations. This comes on the back of the EPA report on greenhouse gas emissions published yesterday (1st June), which reveals that urgent implementation of all climate plans and policies, as well as further measures, are needed for Ireland to meet our climate targets.
Brian Leddin TD, Green Party Spokesperson and Chair of the Oireachtas Climate Committee stated;
"We have to get real about this. Climate action is not an aspiration, we are in a climate crisis and it is absolutely critical that every sector of society step up to the plate. Since being in government, the Green Party has introduced a robust Climate Act and a very ambitious Climate Action Plan. Emissions will be halved in this decade alone, making Ireland one of the most ambitious countries in the world on climate action. But ambition isn't enough. Policies must be developed and they must be implemented.
"This is not going to be easy. It requires a whole of society response, and the journey ahead will profoundly shift how we live our lives, how we travel and how we work. It means commitment and collaborative effort not only from Government but also business, academia and communities. It also requires changes in our own individual behaviour, including how we work, heat our homes, travel, consume goods and services, and manage our waste. Delivering this is the responsibility of everyone in society."
Senator Róisín Garvey, Green Party Spokesperson for Rural Development and Enterprise, Trade and Employment said;
"The Green Party has long fought for the introduction of a Well-being Framework to inform our national policies and budgets. It is now enabling us to bring to the surface key issues we need to address in order to make this a great country in which to live and bring up a family. While it's critical that we now bring about climate action with increased urgency, it is also important to look at the opportunities this will bring. It will mean that we will have cleaner air and water, warmer homes, a reduction in waste, significant growth in green jobs, and a secure and sustainable energy system for now and for future generations."
The development of a Well-being Framework for Ireland marks a shift in how progress is understood and measured. While it already informs policy and budgetary considerations in countries such as New Zealand, Germany and Iceland, it is a novel approach in an Irish context and embedding the framework is expected to develop over time.
Marc Ó Cathasaigh TD, Green Party Spokesperson for Social Protection added;
"The Well-being Framework is a really important cross-government initiative that is fundamentally about improving people's lives by better understanding their lived experience. Until now, Ireland's success has been gauged by measuring of Gross Domestic Product (GDP), which is solely a measure of the Irish economy. The introduction of the framework means we are now starting to look at how Ireland is doing in a much broader way than simply our economic performance and, alongside existing economic tools, provide an opportunity to create a well-rounded, holistic view of how our society is faring. By measuring impacts on equality, climate action, poverty, access to basic services and the long-term sustainability and security of current economic models, the framework can help ensure budgets and policies are focused on improving the lives of all Irish citizens."