Press release
Martin announces new children's channel and record increase in funding for Irish language
29th September 2022
Image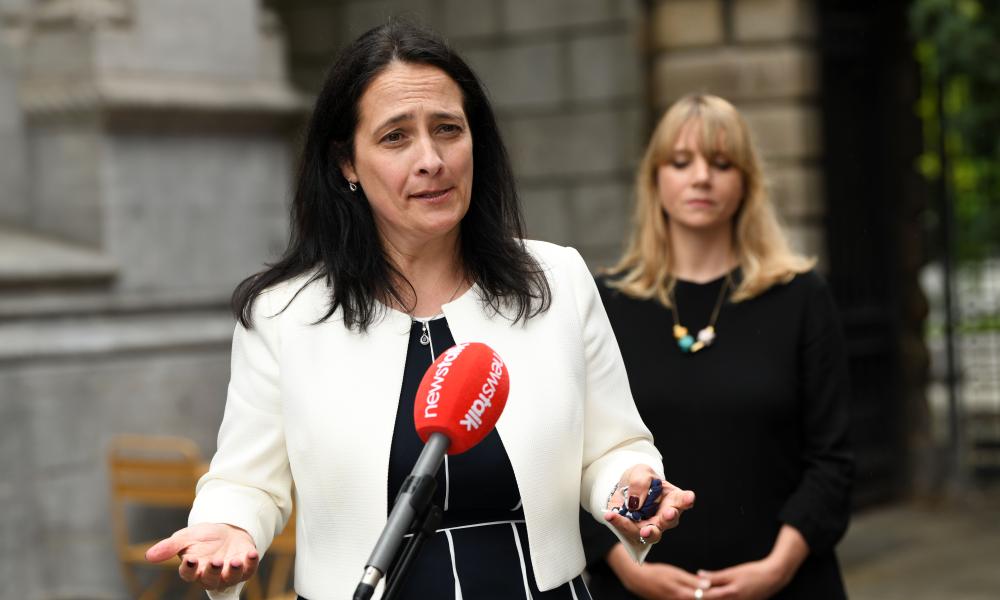 Green Party Deputy Leader Catherine Martin TD, Minister for Tourism, Culture, Arts, Gaeltacht, Sport and Media today announced a record increase in funding to TG4 with an additional €7.3m allocated for 2023.
Minister Martin stated;
"I am delighted to announce this increase in funding to TG4 which will enable the launch of a new dedicated children's channel Cúla4. I believe this will help underpin the importance of Irish and encourage our children to engage with and enjoy our native language. The new channel will reflect the diverse backgrounds of children living in all parts of Ireland but particularly in Gaeltacht and Irish speaking communities and support regional creativity and content production. It also delivers on the Government's 20-Year Strategy for the Irish Language 2010-2030 and associated 5-Year Action Plan.
"Beidh seirbhís nuachta do leanaí ar an gcainéal nua seo mar aon le hábhar siamsaíochta agus oideachais, drámaíocht, beochana Éireannacha, agus léireoidh sé cúlraí éagsúla na leanaí atá ina gcónaí i ngach cearn d'Éirinn, go háirithe sa Ghaeltacht agus i bpobail Ghaeilge."
The new channel will operate from morning to evening and will include a children's news service, entertainment and education content.
In addition to the funding for Irish language programming, the Minister secured €94.19m for the Gaeltacht and Irish Language. This is an increase of 10% over the 2022 allocation (€85.6m).
Green Party Senator Róisín Garvey, Spokesperson for Rural Development, Enterprise Trade and Employment added;
"Minister Catherine Martin has secured an increase of over 10% in funding for the Gaeltacht and Irish Language, which demonstrates her commitment to supporting the many communities in rural Ireland who protect and nurture our heritage, culture and creativity that comes with our beautiful native language. I'm delighted to see that there is additional funding of €8.5m for Irish-language and Gaeltacht programmes in the year ahead, as well as a new Digital Plan for the Irish Language, and a Strategy for the Language-based Arts. Additional funding of €2.5m for Gaeltacht Support Schemes will help support the Irish summer colleges sector and expand social inclusion measures allowing students from DEIS schools to visit the Gaeltacht."
Green Party Irish Language spokesperson, Rob O'Donnell, commented;
"Lá stairiúil é seo do TG4, a bhunaíodh i 1996 faoin Aire Michael D Higgins ag an am. Anois beidh spás mór nua do Cúla4 acmhainní a chur ar fáil do thuismitheoirí atá ag iarraidh a pháistí a thógadh trí Ghaeilge. Ní bheidh siad seo ar fáil ach amháin ar an teilifís - tá rogha ollmhór achmhainne ar fáil anois ar an suíomh idirlín TG4, agus tá luach mór faighte ag pobal na hÉireann ón tseirbhís go dtí seo. Táim togtha faoi thódhchaí na cainéil TG4 agus Cúla4, agus cad a dhéanfaidh siad leis an infheistíocht tábhachtach seo".
Minister Catherine Martin concluded;
"Along with the Government's historic Cost of Living supports package announced yesterday which will also support the Gaeltacht regions, I believe that Budget 2023 represents a measured and targeted approach to supporting and developing the Gaeltacht and Irish language in the coming year."