Press release
Minister Ryan Secures 90 New Rail Carriages for Iarnród Eireann
30th November 2022
Image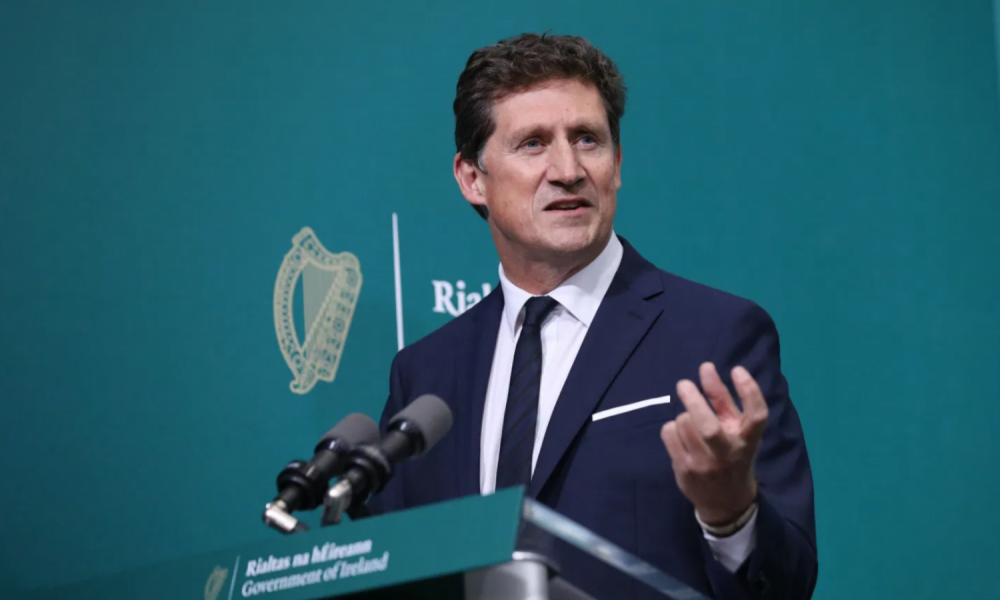 The Minister for Transport, Eamon Ryan today (November 29) secured approval from the Cabinet for Iarnród Éireann to order 90 new battery-electric train carriages, at a total cost of circa €179m. It is estimated this will increase the number of people who can access a frequent, high-capacity rail service from about 250,000 at present to 600,000 in the future. 
Announcing the order, Minister Ryan said;
"This Government is continuing to do more to transform our rail and public transport systems than any other in decades. We are doing this because the scale of change we need to make is beyond compare – to provide better, more frequent and more accessible transport choices to many more people and to meet our emissions targets."
The new carriages will provide a major boost to Ireland's rail transport capacity, particularly to the expanding DART system in the Greater Dublin Area and Eastern region. The new carriages will facilitate the wider DART+ Programme - extending from Dublin City Centre to Drogheda in the north, Maynooth in the West and Celbridge/Hazelhatch in the southwest.
The adaptable nature of the carriages means they could also be deployed in the future between Greystones and Wicklow and/or for Cork Area Commuter Rail, potentially serving between Mallow, Cork, Cobh and Midleton.
Green Party Spokesperson for Transport, Brian Leddin TD, said;
"The purchase of battery-electric trains forms part of this Government and the Green Party's commitment to investing in and expanding sustainable transport across Ireland. These new battery electric trains, which are now on order, will significantly enhance capacity and frequency of rail services in our major cities when they are entered into service in 2026, and their arrival will coincide with the development of metropolitan rail networks in Dublin, Cork and Limerick."
The carriages will be delivered from Alstrom to the Irish rail system in 2026 and will consist of 18 modern 5-carriage Battery-Electric Multiple Units (BEMUs). This is in addition to the 95 new electric and battery-electric DART carriages already approved by the Government last December, for delivery in 2025.