Press release
New regulations will provide more facilities for people with disabilities
2nd December 2022
Image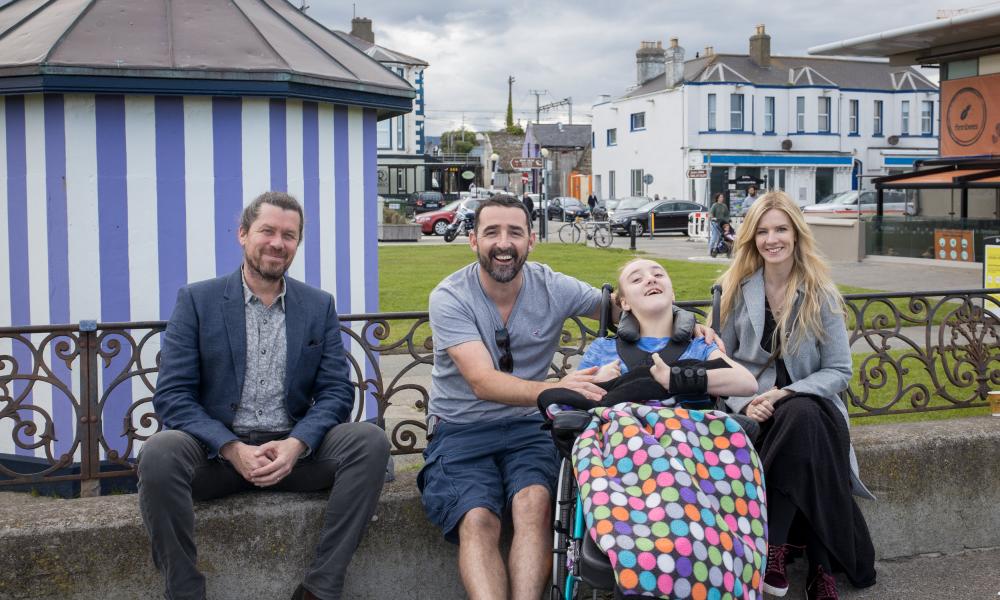 Green Party TD Steven Matthews has praised new building regulations signed today (December 2nd) which will provide up to 80 extra 'Changing Places' facilities nationwide each year. Deputy Matthews has been advocating for better facilities to support people with disabilities and Changing Places toilets will be found in buildings such as schools, healthcare facilities, shopping centres, hotels, museums, and cinemas.
A Changing Places toilet offers larger supported facilities that address the needs of people for whom current accessible sanitary accommodation is inadequate. These facilities enable people with complex care needs to take part in everyday activities such as travel, shopping, family days out or attending a sporting event.
Speaking on the eve of International Day of Persons with Disabilities 2022 (December 3rd) Deputy Matthews said;
"I'm delighted to see these revised regulations signed into force today. I'd like to note the work of Cllr Erika Doyle and activist Aaron Daly who first brought this to me, Minister Malcolm Noonan who agreed to my request to establish a working group to examine the regulations, and of course the Changing Places Ireland campaigners. Up until now, families have had to lobby and campaign for individual facilities. This change ensures that the provision of adequate toilet facilities is now a requirement for certain public buildings.
"These revised regulations will be life-changing for those who require their use. Most of us take for granted that we have a toilet facility within reach at any time. For families who require a hoist or a larger facility, often the only option is to change their loved one on a floor. Adequate toilet facilities for all citizens are a basic right and will ensure that disabled people can go about their daily lives with dignity. 
Deputy Matthews initiated the process in 2020 when he requested in the Dáil that a review be carried out to examine amending the regulations. He made this request after consultation with Changing Places activists and at the time no such facilities existed in his constituency of Co. Wicklow. Since then, two have been installed in the county, one in Wicklow Town and one in Avondale Rathdrum, and this change to the regulations ensures that in the coming years there will be a Changing Places facility in many towns across the country.
It's estimated that there are currently only 19 changing places toilets in Ireland. The revised Part M Building Regulation will greatly improve community participation and social inclusion for people with complex care needs.
Deputy Matthews said he wanted to extend his thanks to the working group which included three members of Changing Places Ireland, Karen Smith, Aaron Daly and Rhona Dempsey and added;
"The working group ensured a mix of stakeholders, most importantly of which was end users. It also included experts in design and carers. Approximately 650 submissions were received in response to the public consultation, of which almost 95% originated from individuals on behalf of themselves as service users, their families, carers and friends."
In response to the introduction of the new regulations Changing Places Ireland campaigner Aaron Daly said:
"On behalf of Changing Places Ireland, we commend the Department officials for their Trojan work in coordinating and getting this progressive legislation so promptly over the line and Deputy Steven Matthews, Cllr Erika Doyle and Minister Malcom Noonan for initiating the process. These changes will have a huge impact on disabled people and their families and we look forward to Ireland becoming a lot more accessible and inclusive for everyone."