Press release
Agreement on loss and damage financing is historic
21st November 2022
Image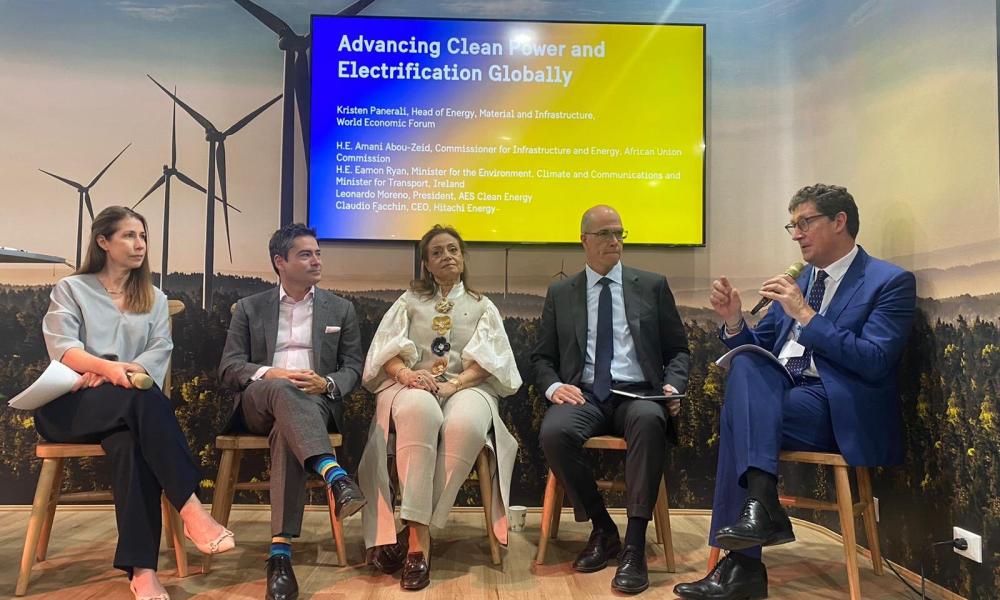 Eamon Ryan, Minister for the Environment and Climate, said that the agreement that has been reached on what has become the litmus test for this Conference of the Parties is historic and progressive.
While the final text on loss and damage is a compromise from that originally proposed by the EU, Minister Ryan said that this new agreement will now mean that millions of people, whose land, water sources, and livelihoods are being eroded every day because of climate change can begin to look forward to targeted and strengthened support and protection from the global community.
He welcomed the agreed decision to establish new funding arrangements for assisting developing countries that are particularly vulnerable.
He also said that the progress on broadening the donor base to now include the potential for innovative sources of funding could open the way for a landmark break from traditional thinking.
He noted that such sources could potentially include sectors like aviation, shipping and the fossil fuel industry. He added that there was now scope for exploring the potential for financing and debt relief for vulnerable countries from multilateral and development banks.
The Minister said that the commitment to keeping 1.5 alive was a crucial underpinning of the loss and damage agreement. Without mitigation, the more adaptation we would have to do, and the more loss and damage would cost. "We have to keep 1.5 alive to keep people alive," he added.
He praised the Irish team which were centrally involved in the work to bring the agreement over the line.
"This is not perfect. The EU would have liked it to have gone further and faster. However, what makes this a good deal is that it is an agreed deal. It is a signal of trust between the 198 parties to the UNFCCC that we are serious about climate change and that we are serious about protecting the most vulnerable countries and communities."
"This is a political agreement. It is not a contract. It is not a work plan. The really hard work starts when we leave Sharm-El-Sheikh, when we begin to put in place the mechanisms and the expert groups that are needed to bring this agreement to life. But, it's good that it has started here and that we didn't have to leave Egypt looking to the next COP to deal with this life and death issue."