Press release
New Climate Action Plan opens a clear path to zero emissions
21st December 2022
Image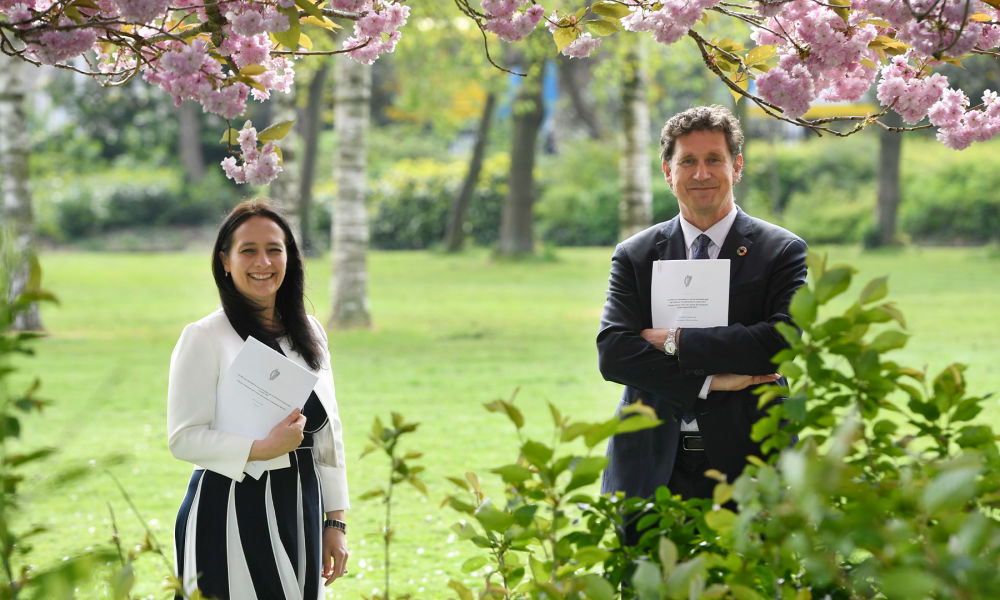 The path to a zero carbon Ireland has become clearer than ever after the publication of the 2023 Climate Action Plan this week.
The ambitious plan was launched by the Minister for Communications, Climate Action and Environment and Green Party Leader, Eamon Ryan, in Government Buildings on Wednesday (Dec 21), along with the Taoiseach and Tánaiste.
The document outlines a series of measures that must be followed in each sector of the economy in order for Ireland to meet its binding target of cutting emissions by 51% by 2030 and reaching net zero by 2050. The plan is on a statutory footing for the first time ever, which means that ministers now have legal responsibility for ensuring their sectors meet their emissions reduction targets.
As well as protecting us from the growing impact of climate change, the measures will help create jobs, future-proof our businesses and improve our quality of life.
Minister Ryan said;
"This Plan is unapologetically green, it is unapologetically pro-sustainable development and it is unapologetically about changing Ireland for the better for this generation and generations to come.
"The task of cutting our emissions in half by the end of the decade is so big that it can often seem overwhelming. But this plan outlines a series of pragmatic measures that allows us to reach our targets across the country.
"Measures such as installing solar panels on the roof of every school or making it easier to get around without a car make sense on so many levels. Not only will they help us reach our emissions targets but they will leave the country in better shape too."
Among the measures outlined in the 2023 Climate Action Plan are;
Solar PVs on all new residential buildings and public buildings including all schools by 2025.
20% reduction in total distance driven across all car journeys. 
70% of people in rural Ireland will have a bus service at least 3 times a day
120,000 homes retrofitted by 2025, jumping to 500,000 by 2030.
9GW of onshore wind, 8 GW of solar and at least 7 GW of off-shore wind by 2030
The development of dynamic 'green electricity tariffs' where consumers can avail of low-cost power at times of high wind and solar output
Minister Ryan emphasised the importance of taking action;
"While changing the way we live and do business can be challenging, sitting back and doing nothing is simply not an option, as the science is screaming at us that we are on the wrong path.
"Doing nothing isn't the safe option, it's irresponsible. By taking action now, we can mitigate the impact of climate change while also delivering a better quality of life for people living here. It also means that Ireland can benefit from the green economy that is taking off around the globe as we speak."